You signed a lease…and now you're the proud caretaker of a lawn…with plants. How do you take care of the plants in your landscaping?
Here is a quick guide for maintaining common landscaping plants, if you choose not to hire a professional.
Boxwood shrubs
These shrubs are incredibly hardy. They are often shaped. You can prune them almost any time, except for late fall and winter. Here is a video on pruning boxwoods: https://www.youtube.com/watch?v=IxdNdNEGj-A
Nine bark bushes
Nine bark bushes have become popular in Treasure Valley landscapes. They have a bold, dark color that can accent a yard nicely. They should be pruned in early spring before they leaf out. Here is a video on nine bark pruning: https://www.youtube.com/watch?v=uHr7gWVDO9o
Phlox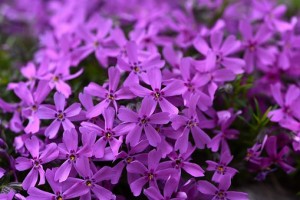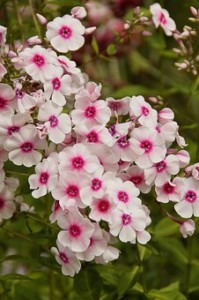 Phlox is a flowering plant, often a ground cover, with bright flowers. Phlox loves the sun, but be sure to remember to water it about once a week. You can trim the dull flowers so that it can re-bloom.
Iris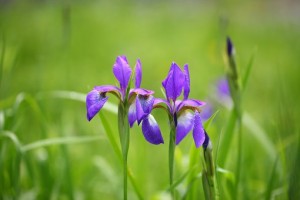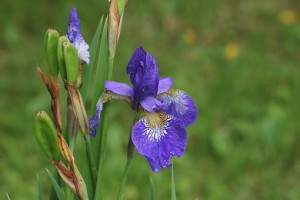 Iris is a perennial flowering plant that blooms in the spring. They have a rhizome root structure that needs some exposure to sunlight. So, unlike bulbs that need to remain buried at all times, allow the rhizome root structure to peak up through the earth and make sure not to cover it entirely with compost or mulch. Do not cut the leaves or stalks until late fall, long after the flowers have stopped blooming. The leaves continue photosynthesis for the plant for the next year. For more on how to prune irises, check out this video: https://www.youtube.com/watch?v=mhu8sVZzaIA
Hostas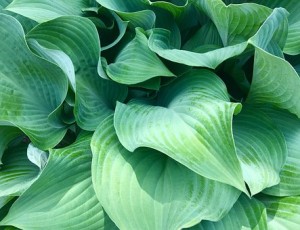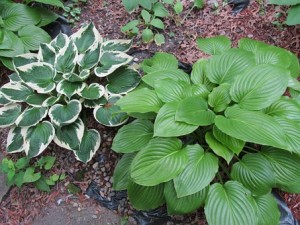 Hostas are a perennial plant that will bloom best with partial sun. But make sure that it gets ample shade, as that is what the leaves prefer. These plants are generally hardy and do not require much maintenance–just clip the stalks once they have stopped flowering and check to make sure there are not slugs eating the plant. (If there are slugs, you can apply slug bait on and around the plant to get rid of them.) Watch this video for more: https://www.youtube.com/watch?v=2mD29kBRngQ
Salvia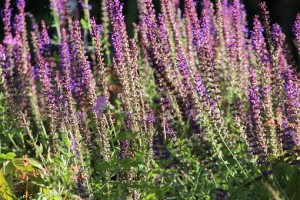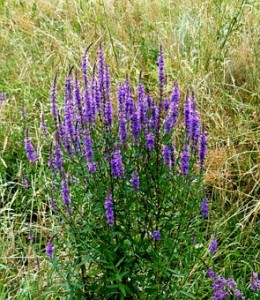 Salvia is a popular perennial plant that attracts butterflies and other pollinators. It does well in the dry Idaho climate, doing best with weekly watering and allowing the top soil to dry in between waterings. If you clip the spent salvia blooms, it will rebloom and produce color until late fall. You can trim the salvia, taking the top ⅓ of the plant off if it is looking ragged in mid-summer or becomes too large and begins to crowd other plants. You can cut it down to about 3 inches in the late fall. Here's a video on pruning: https://www.youtube.com/watch?v=MbKVB9yCdDk
Daylilies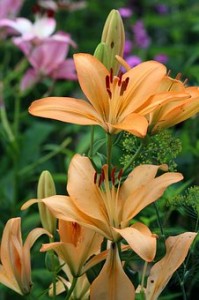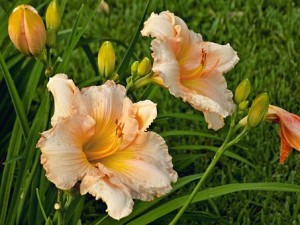 Daylilies are perennial flowering plants. There are many varieties offering a rainbow of colors, as well as different plant heights. Daylilies are hardy and fairly easy to maintain; but if not maintained, they look quite ragged and do no favors for the curb appeal of your landscaping. To care for lilies, remove dead foliage in the early spring. You can remove both dead leaves and any stalks from the previous season. When the plant begins to bloom, remove the dead flowers and stalks to allow the plant to re-bloom. Cut the plant to about 2-3 inches from the ground at the end of the season. For more on daylily care, see this video: https://www.youtube.com/watch?v=vwgS7nlKhxA
Please take care of your lawn and landscaping. Gardening and caring for your landscaping can be an enjoyable side-benefit of your lease agreement. Plants have much to share and time with nature is never wasted.
Let us know if this blog was helpful!
Are there other plants in your landscaping that aren't mentioned here? Email us and let us know.